Friday Night in Lake Park you can hear Bullet Theory at Pirate's Well or Acoustic Soul at The Brewhouse Gallery for mellower tunes.  Palm Beach Gardens has the Bryce Allyn Band at Paddy Mac's, Sex Cells at the Crazy Horse Saloon, and the The Rough Drafts at Swampgrass Willy's.  
Jupiter as usual has a lot going on including the Shakers at Double Roads, Making Faces at the Square Grouper, Solstice Reign at Average Joe's, Fresh Catch at Guanabanas, the Sierra Band at Maxi's, and the Andrew Morris Band at Uncle Mick's!
Saturday Evening Harbourside has Highway Run, a Journey Tribute Band at 6 PM and Viva Classic Rock will be playing at the Seabreeze Amphitheater.  Big Vince and the Phat Cats will be doing their end of the month gig at Double Roads, and Gregg Jackson and the Bossa Groove Band will be at the classy Craft Bar Kitchen.  There's also Chemradery at the Square Grouper, Off the Record at Maxi's, and Spred the Dub at Guanabana's to pick from!
Looking for grunge on Saturday?  Then check out Smells Like Seattle at Swamp Grass Willy's or Smells Like Grunge at the Kelsey Theater!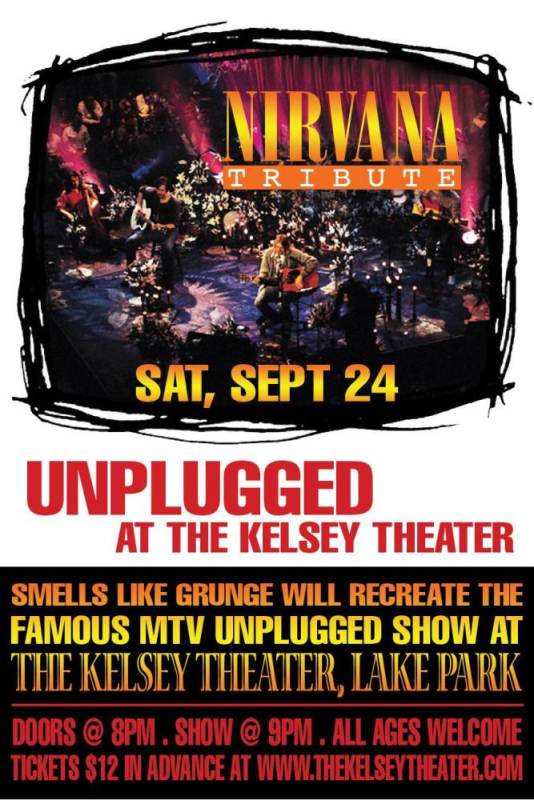 9/23/2016